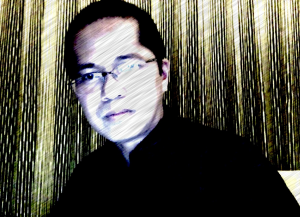 Welcome to my personal website!
In here, you'll find a collection of my thoughts and opinions based on my professional experience and knowledge of cybersecurity and the information assurance field. Related subjects such as strategy, risk management, privacy, governance, and technology, in general, are also among my favorite topics that you'll find on this site. From time to time, you may also find some non-security related topics that I find interesting and meaningful.
I have more than 15 years of experience in the cybersecurity and assurance field occupying various leadership roles – information security manager, IT auditor, compliance specialist, fraud management professional, quality assurance engineer, risk and controls evangelist, and security strategist. Throughout my career, I've always managed staff locally and internationally. In all my job functions, I exhibited three attributes: wisdom, energy, and leadership. A former boss told me that I have excellent judgment and decision-making skills, which are the main reasons why my superiors and peers frequently seek my advice on security and risk matters.
Aside from my experience, which I consider to be my true education in real world business issues, I also have a Master of Science degree in Information Technology from Carnegie Mellon University where I focused on information security and assurance. I earned the highest honors (with Highest Distinction Award) when I graduated. Additionally, I have an MBA and undergraduate degree in Engineering. To keep up with the market and learn continuously, I managed to earn industry certifications such as the CISSP, CISA, CRISC and lately the CISM and CGEIT. I'm currently working towards earning CFE and CPP. I embraced a student-like mindset and made self-education a habit. This site will chronicle my journey towards this never-ending quest for learning.
I currently live in metropolitan Los Angeles with my wife and my son. I enjoy alternative rock music, long distance running, portrait photography, designing t-shirt graphics, playing with my son with his vast horde of Lego bricks, and a cup of hot latte on a winter morning just doing nothing.
Please feel free to send me any feedback, comments, or suggestions about the site.